INNOVATION WORKSHOPS & LABS- Corporate Innovation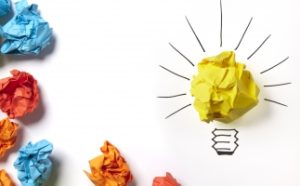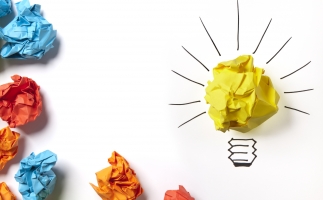 Digitivy® 's  unique offering "Innovation-As-A-Service" is focused on helping you accelerate innovation across your organization. Digitivy Labs serves as your ThinkTank and Innovation Partner and can quickly help take your ideas from concept to a viable production ready solution. Our Innovation-As-A-Service offering includes Innovation workshops and Design Labs for Innovation Prototyping.
Our Innovation workshops are based on design-thinking principles to help you drive innovation across your customer journey and uncover unmet customer needs.
Our Innovation workshops bring together cross functional team members from across your organization in a day long workshop focused on a specific topic. We help trigger the flow of ideas through discovery, assumption validation, point of view discussions and  idea refinement.
Digitivy's Design Labs,  is a unique offering that includes Digital Experience Innovation specialists to help you rapidly ideate and identify potential solutions to improve your digital experience.  Once you are ready to take an idea to the next level, our team of Digital Innovation engineers can  cost-effectively develop your pilot application.
Here are some examples of how digital technologies can help you deliver innovative digital experience:
Artificial Intelligence/Machine Learning:  Enable hyper-personalization in terms of content served or customer specific recommendations by leveraging unstructured and structured data captured across all your engagement channels.
Blockchain: Leverage Distributed ledgers to store customer identity information or establish easily enforceable smart contracts.
Internet of Things (IOT): Improve revenue by developing "Smart Products"  that are connected with re-order buttons and predictive maintenance capabilities.
Cognitive Robotic Process Automation : Enhance your capability to serve your customers efficiently by unleashing teams of digital worker bots that can help augment your existing customer engagement staff and automate several business processes including complex decision making by leveraging Artificial Intelligence (AI).

Voice-Bots: Deliver personalized recommendations or exceptional customer support using automated voice-bots built using modern bot frameworks such as AWS Lex.
REACH OUT to us for a FREE 1- Hour Consult if you are looking for an ideation and innovation partner for your digital transformation pilots!