Digitivy® 's  unique offering "Digitivy Labs" is focused on helping you accelerate innovation across your organization. Digitivy Labs serves as your ThinkTank and Innovation Partner and can quickly help take your ideas from concept to a viable production ready solution. Learn more about "Digitivy Labs"
Digitivy®  provides solution accelerators for IT Transformation and Business Transformation. 
IT Transformation Accelerators: 
We provide Cloud & DevSecops adoption accelerators that will help you quickly demonstrate business value from your cloud initiatives.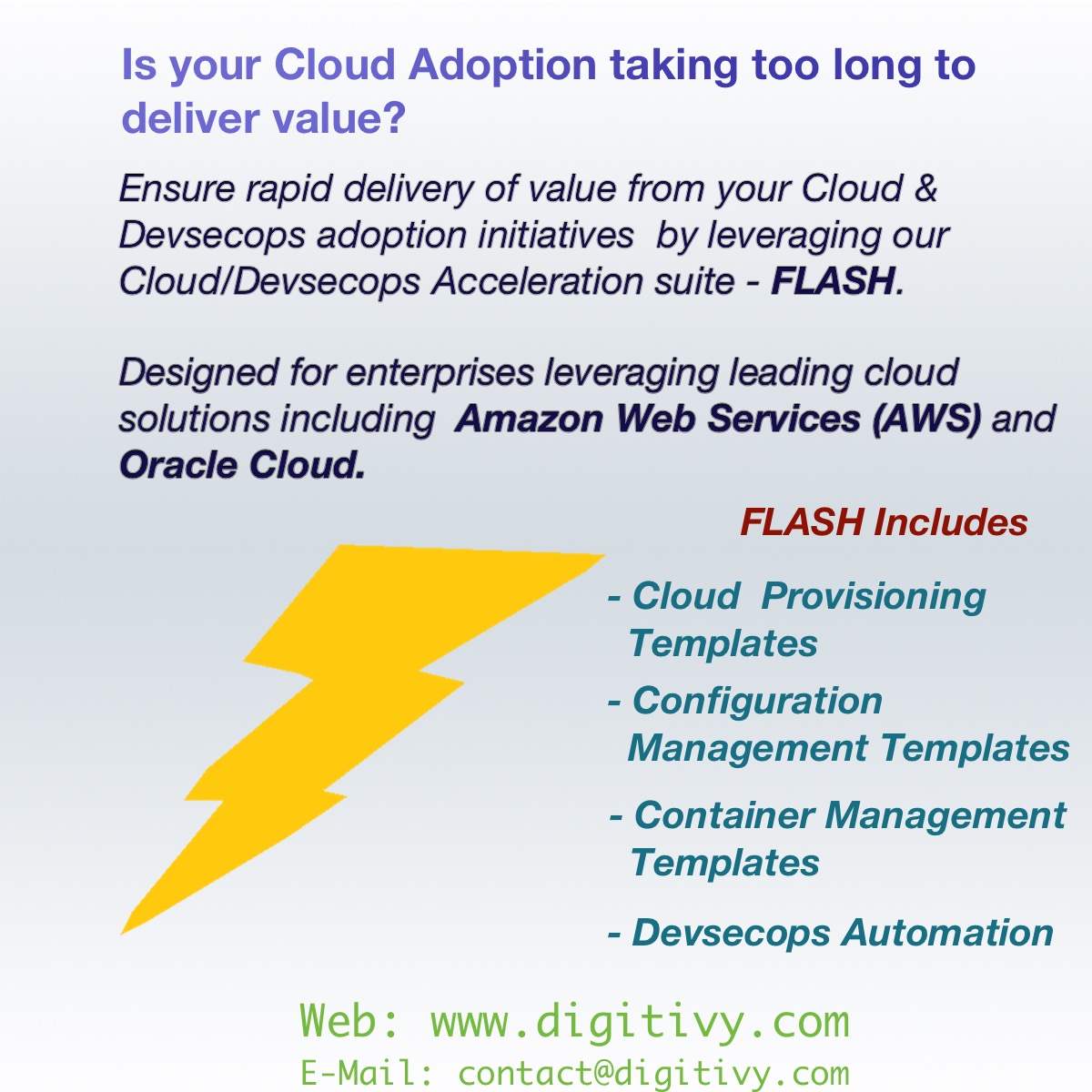 Business Transformation Accelerators
We provide Cloud-Enablement for Oracle CX Cloud Platform that helps transform Customer Experience for Retail, Travel and Hospitality Businesses.
Our  Solution Accelerators are designed to help transform your customer journey using the following Oracle CX Cloud Solutions as the foundation:
Oracle Commerce Cloud is the most scalable SaaS platform on the market. Commerce Cloud ignites agility, growth, and cost savings at retail and branded commerce programs.
Oracle Marketing Cloud enables you to Personalize your customer experience to increase engagement, advocacy, and revenue using a complete, data-driven marketing solution.
Oracle Adaptive Intelligent Apps: 
Oracle Adaptive Intelligent Apps adds additional power to your Oracle CX Cloud by enabling the delivery of Smart Offers and Actions through sophisticated decision science and machine learning.